This page contains affiliate links. Learn more.
India has a long connection with homeopathy. The practice of homeopathy began in India as far back as 1839 with the return of the Imperial Austrian physician, Dr. Johann Martin Honigberger in the royal court of Maharaja Ranjit Singh, the then King of Lahore, India. Later on, the Government of India recognized the tremendous benefits of homeopathic remedies that even the best cancer hospitals in the world won't acknowledge in the treatment of complex disorders. The Indian Journal of Homeopathic Medicine was started to spread the awareness of this alternative system of medicine. The Indian government subsequently passed an act in the year 1969 to enable the Central Council of the Indian system of Medicine and Homeopathy and its board to regulate the practice of homeopathy and provide licensing to qualified homeopathic practitioners.
Currently, there are hundreds of practitioners of homeopathy in both large and small cities of India. Homeopathy in India has emerged as an affordable alternative mode of treatment for complex medical problems that do not respond to the mainstream allopathic medicine. For example, wounds or gangrene that does not heal with rigorous treatment with antibiotics.
One of the most famous homeopathic clinics in India is Dr.Prasanta Banerji Homoeopathic Research Foundation that was established by Dr.Prasanta Banerji and his son Dr.Pratip Banerji, in Kolkata (West Bengal, India). Unfortunately while writing this article retrospectively it has come to my attention that Dr. Prasanta passed away on the 17th of May 2018. (EDIT February 2021: As an update also Dr.Pratip the son Dr.Prasanta has passed away on the January 18th 2021 in surprisingly early age.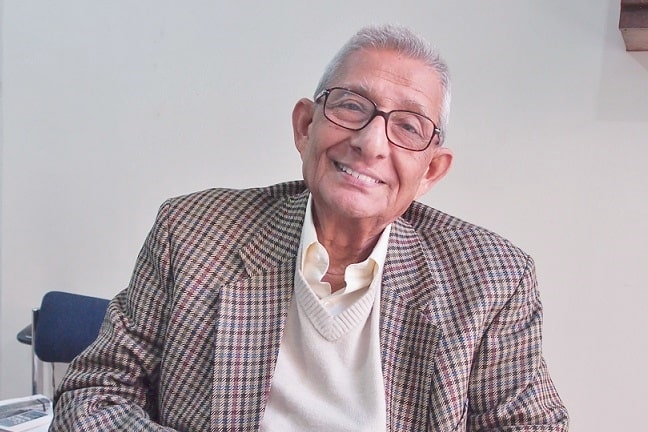 Quote from Prasanta's biography website;
Prasanta is the second son of Dr. Pareshnath Banerji, who is a grandson of Pundit Ishwar Chandra Vidyasagar – Sanskrit scholar, educator, reformer, writer and philanthropist from Bengal, who was considered to be one of the greatest intellectuals and activists of the nineteenth century. Dr. Prasanta Banerji has been an Honorary Advisor to the Minister of Health and Family Welfare, Government of India, as a member of a key advisory group of experts, and also of an apex committee. Dr. Banerji has also been a Member of the Program Advisory Committee for the National Cancer Control Programme of the Goverment of India's Ministry of Health and Family Welfare.
These two practitioners developed a new method of treatment and named it "The Banerji Protocols" which utilizes advanced methods that deviate from classical homeopathy. The Banerji protocol is basically a modern diagnostic approach that makes use of Ultrasonography, MRIs, and other such technology for correct and scientific diagnosis of medical problems. This protocol enables the practitioners to prescribe potentised homeopathic preparations that are specifically formulated for specific diseases, in "this for that" manner that resembles the conventional allopathic diagnosis and prescription method. No need of a lengthy individualised consultation and prescription based on symptoms like in classical homeopathy. That allows them to receive as many as 1000-1200 patients per day that makes it the busiest homeopathy clinic in the world counted by visiting patients. And on top of that they have already made history receiving more patients than the India's best cancer hospital Tata Memorial Hospital in Mumbai. That probably makes them surpass the best cancer hospitals in the world as well, although their premises are not so huge by square meters.
As I wrote in my article Homeopathy for Vaccine Injury, Autism, CFS/ME and Travels some of the substances they use such as Carcinosin 30C and Phytolacca decandra 200C achieved as much as an 80 percent response rate on breast cancer cells in in-vitro experiments conducted by MD Anderson Cancer Center (MDACC) in Houston.
Banerji clinic offers international service for foreigners by e-mail and posting remedies without a need to come and visit there in person. It is therefore most recommended way to seek help if you are not a local, but this article may help those who come to India primarily for others reasons and want to take a look at the place.
From seedy Sudder Street to meet The Masters.
I can't forget the first impressions when getting out of the airport arrivals as it was even more chaotic than my first arrival to Delhi which was the first destination on my around the world trip many years ago. On the other hand I wonder how Mumbai has managed to make the first touch to India much easier as it stands out in comparison. I was coming from Bangkok and this time in Kolkata I also had to encounter surprising inconvenience at the arrivals finding out the cash withdrawal limitation of only 2000 INR per day was affecting also foreign cards. The temporary restriction was put in place as a consequence of almost out of the blue decision by Central Bank of India to replace bank notes of 500 and 2000 INR a month earlier. As an additional litmus test of tolerance, as if India wouldn't be one in itself, it made the life of ordinary, and even tourists, a pain for a couple of weeks, resulting hours after hours lining up in queues in order to get rid of the old notes.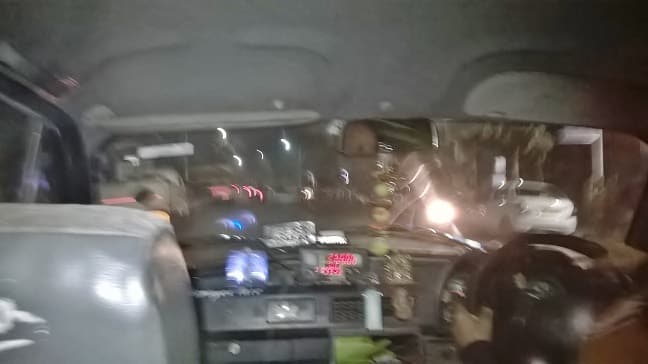 One thing to keep in mind in Indian airports is that once you get out of the arrivals door you can't get in again in case you forgot to do something; toilet, money exchange, city map, tourist information or what ever. So be sure you are set before walking out of the doors into the wilderness.
As with most India's biggest airports the lingering smell of polluted air was the first thing to notice even though the airport is at considerable distance from the downtown area. Haggling with seemingly illiterate, crazy and dirty taxi drivers, despite being a pre-paid one, and once finally sitting in the near breaking point yellow Ambassador trying to get your head around the absurd disparity in standards will shock the most faint-hearted and set the tone for the first days of your trip. India will give an outlook of post-Aryan dystopia where Europe is also heading to, but you can still find a glimpse of classical Brahmanic spirit shimmering in some true heroes whom I was going to meet. Bhaktivedanta Swami Prabhupada used to speak about it too when he came to The West in the 60's in order to strengthen that spirit again.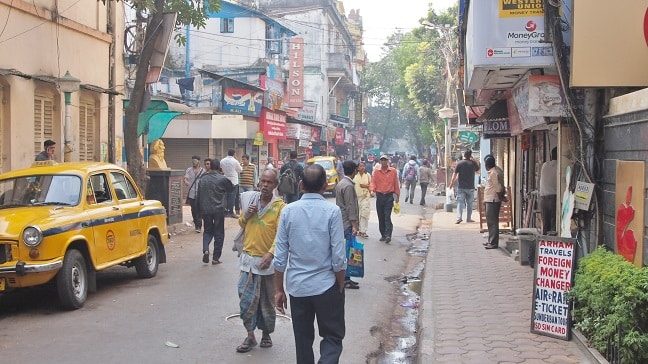 I arrived a week before the New Year(2016) and the weather was pleasant, even so cool in the night time that a blanket was necessary, but the pollution was almost unbearable. That means every evening you may sneeze or grab some black dirt out of your nose and under the fingernails. I stayed at the Hotel Modern Lodge that was anything but modern and the cheapest room (250 INR/night), the only one that was available late in the evening when I arrived, did have only shared bathroom with cold water. But it's on Stuart Lane away from the noise of the main street and offers reasonable value for money.
One of the decent places to eat is Blue Sky Restaurant where I used to enjoy my breakfast.
It took some days to be able to arrange the meeting and while waiting I did some excursions around the area. Indian Museum, Victoria Memorial and Mother Teresa's Kalighat Home for the Dying are all at manageable distance.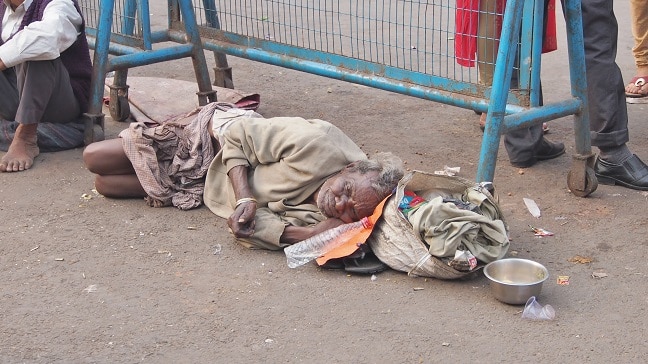 Also the head office of Indian Board of Alternative Medicines is just few blocks away from Elgin road where the Banerji clinic is located. It's easy to take a bus at the western end of Sudder Street to those quarters. The bus will stop at the western end of Elgin road, but to reach Kalighat it's better to take a metro. But if it's a national holiday BEWARE the metro will get extremely cramped and that was the first time I really felt claustrophobic in a public transport. I realized I was pushed far from the functioning doors as the closest doors to me were jammed and I eventually had to fight my way out squeezing everyone in front of me. Crowded metros are daily life for millions of people in India and China and even in some Western metropoles, but this was something on another level. That video is not made by me, but it conveys the feeling.
Is it really tenable to say they beat the best cancer hospitals in the world?
The reception and departmentalization of the clinic looked a bit chaotic at first and as a foreign visitor I had to pass by the queue in order to find someone to talk. Despite the first impression they have managed to handle the masses of people reasonably well. Some even come and stay over night there at the spot to get in among the first ones when they open in the morning.
The first floor is for getting registered and on the second floor the junior doctors collect the MRIs, photos, X-rays, and blood labs and input the data into computers. At the registration people are also divided in a way that the main doctors Pratip and Prasanta only take the most serious cases and others are passed on to the junior doctors who are also well trained in the use of the protocols. Otherwise such a huge number of patients would be impossible to handle by just two people alone.
Finally inside the main waiting room where the most serious patients are lining up to see either Pratip or Prasanta I met the media consultant Mr. Avijit Sen and later was introduced to another employee Mr. Anirban Mukherjee who showed me around the different departments and how the clinic operates. We went through the archives that hosts the famed ca. 40 000 cases of cancer, tumor and kidney failure patients they have used on their method of formulating standardized protocols.
I understood the remission or cure rate in-vivo vary between 40%-80% depending on the diagnosis and personal factors. And to cover the rest there is secondary and tertiary protocols to try. I saw some of the MRI images demonstrating the gradual shrinking of a brain tumor. And I was told how they operate the shipping of remedies in and out, inside and outside of India. They receive most of the bulk ingredients of remedies by mail in big parcels from some of the most reputable manufacturers and prepare the actual ampules from them.
Due to aging Dr.Prasanta Banerji was not receiving patients more than few hours a day anymore, but his son Pratip keeps going full swing. I made an interview with Dr. Prasanta and afterwards shortly met with Pratip as well. After Dr. Prasanta passed away, Dr. Pratip and her daughter still continues the legacy of their family and did so already when he was young. He honorably resisted the western temptations and returned back home to help his countrymen after graduating from medical and homeopathic schools in the UK.
There is a beautiful green garden just behind the glass doors of their offices, through which there is direct access to their private house that is attached to the clinic building. They have lived and operated in the same building complex since 1986.
India is famous for scams and fake gurus that lure many local and international followers, but I would say Dr.Prasanta's legacy is one of a kind and I felt truly unique and genuine spirit in what they do. It stands up to scientific scrutiny and they live the way they teach, down to earth; no hidden splurge behind the facade. Although there is no disgrace in prosperity per se and they live comfortably. Unfortunately many pseudo-spiritual gurus have rather spoiled and discredited the image of everything that comes out of India. Osho comes to mind first, but to compare medical professionals to those spellbinders and criminal types is not doing justice at all, so it's not even worth speaking of them in the same context.
They receive patients from all walks of life from the most underprivileged village dwellers to kings, presidents and oligarchs and aware westerners who have happened to hear about them somewhere. Even royalty from the Kingdom of Bhutan are among the clientele. Obviously for them Banerji Protocols work better than other alternative cancer treatments out there superseding the best cancer hospitals in the world.
At the end of my meeting and interview with Dr.Prasanta, he gave me Aurum Met 200 (2 pills taken on alternate days) and Ignatia 200 (2 pills taken every day before bed) for alleviating my sleep problems. I was at the time doing frequent low dose mercury detox program(Cutler's protocol) and was not sure how the remedies worked or I did not use them long enough to see much of a difference except that I think my ability to remember my dreams may have improved a bit. It can also be contributed to the mercury chelation though. But as Prasanta told me they do not work in the same way as ordinary sleeping meds, but more like stabilizing the nervous system holistically that will then facilitate better sleep.
There was one patient or actually his wife Mrs. Madhumati Sinha who was ready to testify on the success of using Banerji Protocols for her husband. Here's what she had to say;
Summary
One of the western homeopaths who have made frequent visits to Kolkata in order to learn the use of Banerji Protocols is Joette Calabrese who writes about her experiences in her blog which I coincidentally stumbled upon. She has lively descriptions of her visit and as a native English speaker her writing is much better than mine I must admit.
As a side note I should mention that in Kolkata there are couple of homeopathic clinics named as "Banerji" and the second most famous is founded by Parimal Banerji the older brother of Prasanta. He has his own clinic somewhere around the Kalighat area, and supposedly he has also developed pretty effective protocols deriving from their fathers legacy, but because his son Paramesh has taken completely different business oriented approach they don't have very warm relations with Dr. Prasanta Banerji Homeopathic Research Foundation. Paramesh offers international telemedicine services on fees equal to any western practitioners, starting from 50USD/44EUR(phone) and 100USD/88EUR for video call, up to even year long consultation packages.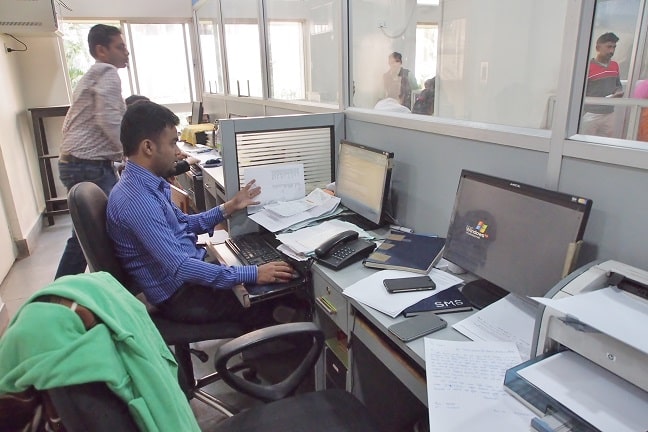 On the other hand Dr.Pratip (and Prasanta when he was still alive) offer free consultation at their assistant doctors who follow the same protocols as the head doctors and charge only for the medicine itself. And like I said earlier foreigners can be in contact through e-mail that is handled in the center which you an see in the picture above. Prasanta used to charge 3000 INR at least in the day time, and Pratip 1000 INR for the most critical and urgent cases, but they used to offer free service too at least formerly on their evening consultation. I'm not sure how things have changed now as Prasanta is not there anymore.
It is recommended that when seeking homeopathic, or what ever treatment whether in your home country or in India, you should consult the practitioner about what to expect when starting medication, how to monitor improvement in the condition and even discuss a back-up plan in case there are any aggravations due to the constitution of the medicines or their side effects. But what comes to Banerji Protocols they haven't recorded any adverse effects in the last 130 years of operation. Their massive database and research is making history in the whole science of medicine. Prasanta Banerji left a big chair to fill…
---
Dr. Prasanta Banerji Homeopathic Research Foundation
10/3/1 Elgin Road (Lala Lajpat Rai Sarani),
Kolkata – 700020,
West Bengal,
India
Tel: +91 33 2287 1091/92/93
For emergency: +91 9477574521
Website: http://www.pbhrfindia.org/
E-Mail:
info @ pbhrfindia.org (For seeking further information about research foundation.)
consultation@pbhrfindia.org (To send information necessary for the treatment of patients.)
medicines@pbhrfindia.org (If you want us to send you medicines.)