This page contains affiliate links. Learn more.
Dr. Homer Lim is Manila based allopathically trained doctor who earlier worked on geriatrics, but has become one the pioneers of integrative medicine in Philippines. Like Lenny DaCosta in Goa, India, he came to realize how pill popping of elderly people has gone out of proportion and it inspired him to seek other, less invasive modalities like integrative oncology and anti-aging treatments in order to maintain health and quality of life. Nowadays he works at Akesis Holistic Health, a center specialized in holistic wellness and alternative cancer treatments in Manila, being probably the best alternative cancer treatment center Philippines offers, or one of the best at least. Formerly he used to operate in three different places, one of them being Belle Cosmetic Surgery & Wellness center in San Juan city where I had my visit in 2014. I had to update this article a bit after my visit due to changes in his working arrangements, but in this review I focus on my personal experience that time despite being now somewhat outdated location wise. He is giving the same treatments in the new location as well.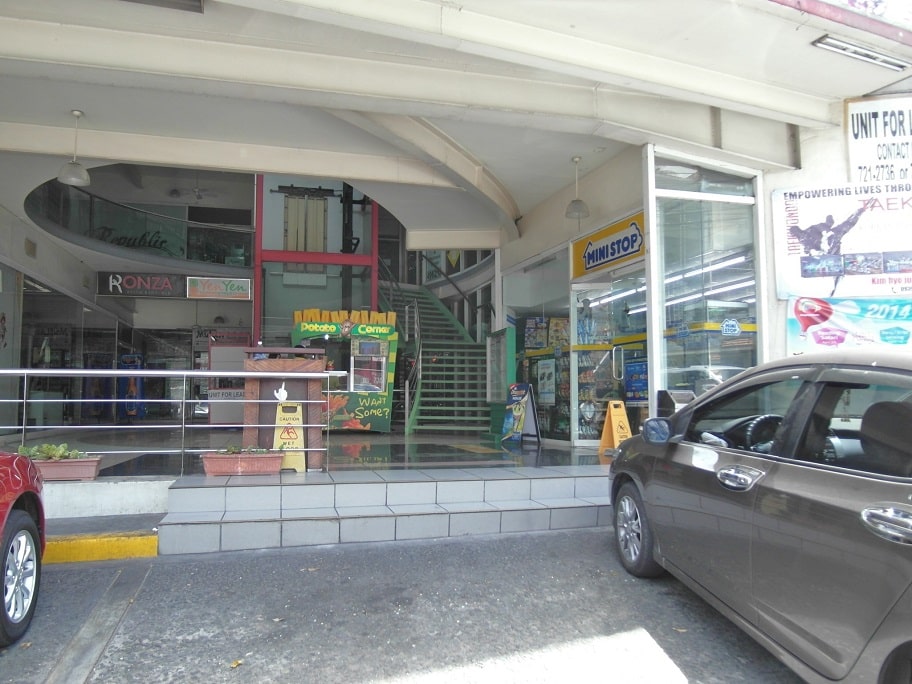 From beach to biofeedback with SCIO
I deviated from my medical travels to Puerto Galera, which is the closest beach destination to Manila, where after few months staying inland in Thailand and Laos I was finally able to dive into warm ocean waters before getting back to my research.
I had first landed at Angeles City CRK airport that serves the most low-cost airlines such as Cebu Pacific flights as a kind of secondary airport to Metro-Manila. Sometimes simple thing like boarding a bus can go wrong as it did for me at the bus station there. I encountered an incident which made lasting impact on me and it warms my heart to remember and is one of the prime examples of the beautiful sides of Philippine culture and sacrificial spirit of it's people.
Finally, having made my way to the bus station and found one of the many buses that depart almost every 20-30 minutes to Manila, I hopped in. There I was, confused how and where to get the ticket as I did not see any booths outside. Soon some young fraudster porter guy came to me and as far as I could read his sloppy gestures he wanted to charge me, supposedly to get me a ticket, but eventually he disappeared with my money. As I did not know how the ticketing system works so I fell for it. However, when I alerted the driver and got out of the bus when they were about to leave I even forgot my most precious backpack behind that had my computer in it.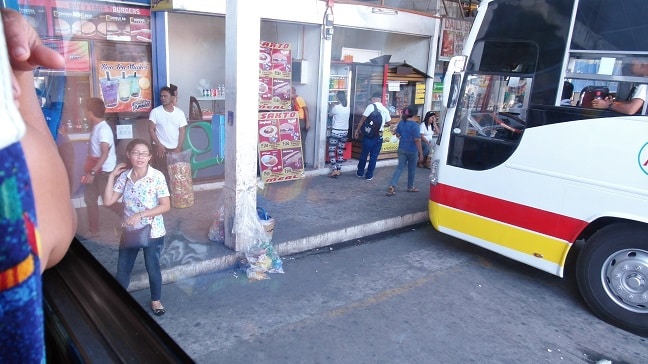 But when I was out looking for the porter around the platform one woman came from the bus after me carrying my bag! And I soon found the manager of the station and they helped me to identify the thief from their documents and offered me a coke. One guard even paid me the price of the bus ticked, I guess in hope of getting it back from the boy later on. I truly hope he got it after all. In spite of the stressful moment it left me humbled and feeling like being genuinely taken care off. It's amazing how in a city which name has been spoiled by notorious reputation still has genuine and helpful people.
When getting back from Puerto Galera and heading to Manila downtown I took direct taxi from the bus stop around Buendia to see Dr.Lim in San Juan City. Buendia is more convenient stop at the outskirts so you can avoid the most intense traffic in the downtown area closer to Makati and Malate.
After almost half an hour taxi journey(without traffic jams) I finally reached Belle Cosmetic Surgery & Wellness center that offers other services by other practitioners too, but I was after bioresonance scanning in order to see how the results compare to my earlier scan with Co-Re system by Amorn Premgamone in Khon Kaen, Thailand.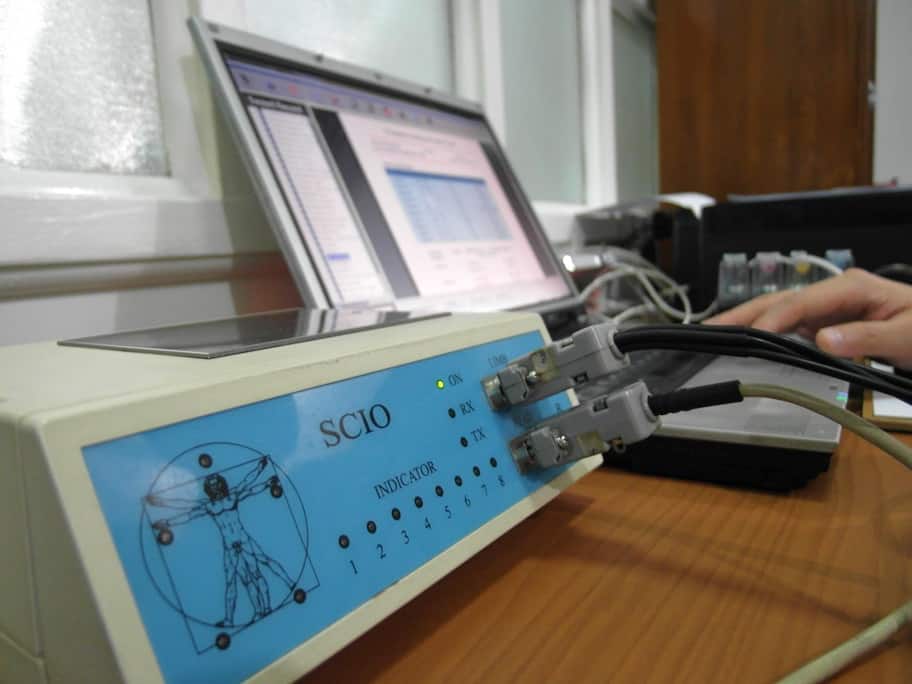 Besides using SCIO system (formerly known as EPFX and QXCI) he has got another gadget simply called "quantum magnetic resonance analyzer/QMRA" from China. Medicomat devices are probably the most advanced ones using same technology. I guess the other manufacturers use their license or something. At least the reports look the same. I did my homework on researching the controversies around the SCIO founder Billy Nelson. I'm left with the impression that the system has improved from it's earliest stage, that was claimed to consist of only box and random number generator, into more informative tool. I saw it came out with some values that were relevant with the results that was also underlined by QMRA device that were pointing to my problems with HPA axis dysregulation and adrenal fatigue causing secondary insomnia.

Some of the most important findings was the lack of some essential amino acids such as Lysine, Phenylalanine, Threonine, Isoleucine and Histidine. Also problem in pituitary, adrenal and pineal gland function was addressed. As it was so spot on regarding my problems without any relevant data submitted beforehand to give false or artificially skewed results, I must say it can't be quackery although you can find many bashing "reviews" of such systems. Although I would not solely count on it in life threatening situations. In order to have solid diagnosis it may require conventional methods.
In general I was not fully convinced of SCIO's reliability or the way it was set up and found it being more suitable for scanning mineral and vitamin balances, but overall less helpful in comparison to QMRA / Medicomat device which I really find excellent in getting rough image of potentially underlying causes of imbalances in each organ of our bodies. (Edit: later I found out SCIO can give much better outcome when properly set up like it was at Absolute Health)
Those findings with QMRA led me to look into amino acid supplements like this Now Foods Amino-9 Essentials Powder and Blue Vervain and California Poppy herbal extracts for calming nerves. I can recommend QMRA and Medicomat devices even for home users. From the most top end sets that costs little under 2500 USD including laptop down to affordable portable electronic acupuncture devices for every layman to use without medical practitioner or steep learning curve on different functions, like this that goes around 165-175 USD. I have not tested those portable devices, but if they use the same core technology in scanning algorithm as the more comprehensive models, I would say they are real deals. I will review one of those as soon as I can. Some models can be found also in Amazon.

As I wrote in the Philippines introduction, Dr.Lim used to work also at The Farm at San Benito between 2010-2015 where he was responsible establishing some of the anti-aging therapies the center is famous for. It's a posh holistic detox resort two hours drive from Manila on the way to Batangas pier that serves as dock for going to Puerto Galera. It offers many of the basics and even splurge options making it a good alternative cancer treatment center in Philippines for those who don't have to or want to stay in Manila. If you are looking for ozone therapy in Manila you may have to go there or ask if Dr.Lim can arrange something within the Metro-Manila area. On Akesis website there is ozone therapy listed, but not in their Facebook page. So you have to check if and where that is available.

I paid 2000 PHP in total for consultation,  SCIO, QMRA scannings and auriculotherapy, which is about 40 Euros/44USD. Although the current status of ozone therapy is not clear Akesis Holistic Healing does offer for instance intravenous C-vitamin and weight loss infusions, live blood analysis, acupuncture, IV laser therapy and other energy healing modalities that are essential in natural cancer treatment which are much needed in polluted city like Manila. Click here to see more what's in offer and pricing. Interesting one is the laser detox therapy as they substitute the conventional EDTA IV therapy with it. Dr.Lim said it's easier for kidney on those who are having too much load on their detox pathways. Integrative medicine in Philippines is not in shortage of modalities for sure.
---
Food and Shelter in Manila
As with Bengaluru, India, there is no separate Food and Shelter article for Philippines yet as it requires more reviews. However, both places, Dr. Teena Fabellas' and Dr. Homer Lim's offices are at considerable distance from Malate district that is the budget accommodation area in Manila. Therefore I suggest looking for a place elsewhere as Malate has also gone down in every sense since it's former, more glorious days and many avoid it. I stayed only in Malate where I paid 700 PHP per night for a single room(shared bathroom) at Wanderers guest house which was the most affordable I could find. But it is really a place for only 1-3 nights.
After all a downtown of big city like Manila is not the place to stay for long if you want to get holistic and integrative therapy effectively done unless you stay somewhere in the suburbs. But to get scanned and visit few times it's fine. And it gets costly if staying in hotel for too long. For 1-2 months therapy I recommend renting service apartment. San Juan city and Wack-Wack Greenhills area is more convenient and peaceful, and the big park is nearby for fresh air. Here are some condos around the area and this page that gathers expat rentals has some good deals available. Maybe the most convenient place to stay is The Garden Heights Condominium in that same building where Akesis Holistic Health is located. It may fit to any budget, but is somewhat worn out according to reviews.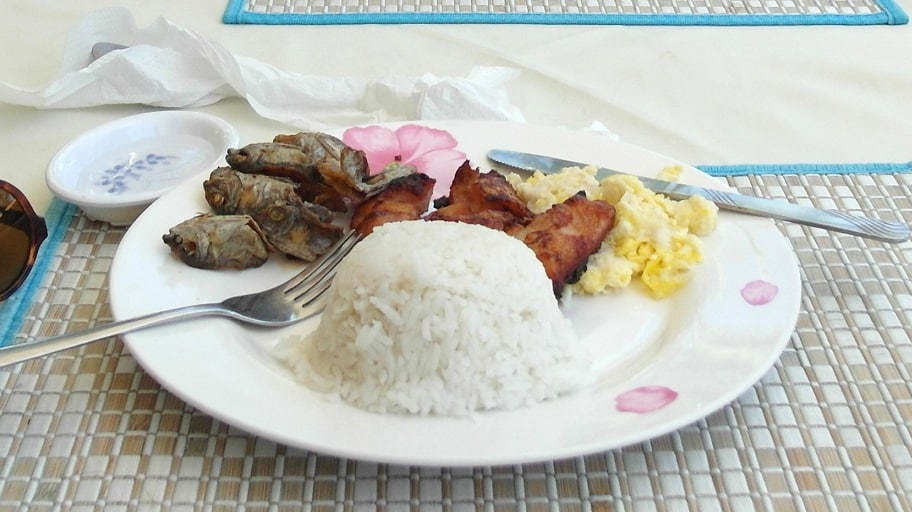 Food in Philippines has it's own distinctive flavor. Personally I'm not so keen on the grill and barbecue stuff that seems to be popular, but for instance at breakfast you may get smoked salty fish(Tinapa), bacon(Tocino) with eggs and rice. I found it pretty delicious combo and it easily becomes paleo or low-carb dish if you just leave rice out and substitute it with some veggies such as eggplant, malabar spinach or moringa etc.
Some of the best cancer fighting herbs that grow in tropical climate like Soursop fruit, or Guyabano as they call it in Philippines, is surely available for adding to your diet. In the west it's best known as Graviola which is the name of the tree where the fruit grows. Dr.Lim is able to assist with nutritional cancer treatments as well.

Book your flight at Skyscanner
---
Akesis Holistic Health
Address: Unit G10 Garden Heights Condominium, 269 E. Rodriguez Sr. Ave. Quezon City, Philippines
Phone: +63(2) 6502816;  +63(0)9088121451, Dr. Lim's direct: +63 9179516640
Website/Facebook: http://akesisholistic.com/ https://www.facebook.com/akesisholistichealth
Dr.Lim's E-mail: drhomerlim(at)me.com
Dr.Lim's personal website for alternative cancer therapies: http://cancerhealerph.com/
More reviews are yet to come from Philippines. Stay tuned.
---
Disclosure: There are affiliate links in this article. Please note that when you click links and purchase items, in most (not all) cases I will receive a referral commission for maintaining this website.