This page contains affiliate links. Learn more.
Want to live up to 120 years old? Or even 250-300? It may sound like a fantasy or sci-fi, but there are research going on that lay some fascinating prospects on what may become reality in the near future. In this article we will examine some basics of integrative medicine and anti-aging therapies and offer more in-depth take on India as a medical travel destination in addition to general introduction found here.
Since ancient times, people have always chosen to travel for enhancing their health and well-being. Along with Europeans, the Indians, Egyptians, and Chinese were among those who sought the fountain of youth. The good news is that, in modern times, people want to first research their options and make informed decisions about what kind of preventive treatment would be best suited to them keeping in mind their personal preference and budget.
Integrative medicine helps individuals restore health and attain wellness using alternative or non-surgical treatments. This means it utilizes allopathic medicine in combination with traditional or natural techniques to stimulate healing. Integrative medical treatment aims to achieve holistic health and reaffirms the importance of the relationship between practitioner and patient. The National Center for Complementary and Integrative Health (NCCIH) describes complementary and alternative medicine (CAM) as consisting of a variety of therapies such as Whole medical systems (Ayurveda, Homeopathy, Naturopathy), Biologically based practices (dietary and herbal remedies), Mind-body medicine (meditation, prayer, relaxation, art therapies), Body-based practices, and Energy healing.
Integrative medical treatment for anti-aging is an extension of preventive health care and utilises medical technologies (such as restoration of hormonal level, vitamin and minerals, gut health and mitochondria) for detection, prevention, treatment and reversal of dysfunction, disorders and diseases related to aging by removing toxins and excessive body fat. Anyone above the age of 40 is testimony to the universal truth that as people age, their physical and mental functioning starts declining owing to the aging process. However, everyone experiences these changes differently. Some may notice that their memory is not as sharp, others may realise that their thinking has slowed down or their face or body no longer looks as attractive as it was just a few years ago.
Many of the scientific breakthroughs in reversing or slowing aging has been skin deep, not going any deeper into the mechanism of how our DNA works and what triggers the aging process body-wide. One of the latest scientific studies at Newcastle University found new evidence on how metabolic enzyme called "mitochondrial complex II" and it's activation is a key player in reversing the cell degeneration. This finding will pave the way for topical application in skin care, but it's systemic activation still needs more studies. On allopathic side there has been promising experiment using drugs such as Metformin and Nicotinamide riboside for slowing the aging process. According to Cardiff University study Metformin has been reportedly extending lifespan on Type II diabetic patients by eight years on average; It's effect on the body is to release more oxygen into cells, which is believed to increase both their durability and longevity. So again it comes down to oxygen, this life sustaining molecule which is used in ozone therapy as well. In turn ozone therapy applications help our body to utilize oxygen we breath in it's own metabolic processes more efficiently and improving cellular ATP activity, thus providing similar effects naturally. Probably the most notoriously regarded institution among many CAM practitioners, The FDA, which has been trying to suppress and ban ozone therapy for many decades among many other natural and alternative modalities, has now given a go for clinical study of Metformin in human use for anti-aging.
Probably the most ambitious attempt to fight aging, which may sound truly taken out of sci-fi novel, is the "Let's Switch On Vitamin C" project that is based on discoveries of Linus Carl Pauling about the value of vitamin C in combating diseases, toxins and pathogens and latest findings how we humans have obviously lost our ability to produce vitamin C in our liver as many animals still do today. They say one of the four genes responsible for the L-gulonolactone oxidase protein function and consequently vitamin C production, has been switched off for some unknown reason. Many ancient sources claim that humans have lived up to hundreds of years old thousands of years ago before the genetic degradation took it's toll. The project aims to bring that protein back to functional operation again repairing the DNA by utilising frequency therapy and quantum field mechanics. There are at least two systems to run the frequencies; Frex software tools and PFA-5 bio-amplifier as transmitter or on the other hand Spooky2 set up, that is probably the most affordable one. More about the project and DNA repair frequencies can be found here and a video explaining some of the principles and application on Spooky2 here. The DNA Special set the guy is talking about is no longer in the database, so you need to program the set yourself. But keep in mind that is all experimental.
The most effective way to get vitamin C orally is liposomal form that will pass the digestive system and goes directly to cells. It's health claims are rather controversial and it needs more research, but it might be worth trying out. They say it's even 10 times more effective than IV infusions. These two brands here and here, are probably the most well reputed we have came across. For Europeans this one from Poland is a new comer in the markets and seems popular.
But let's get back down to earth and the proven methods. Here's a list of the most popular anti-aging treatment options you can find in India:
EDTA Chelation therapy (for removing heavy metals and preventing atherosclerosis)
Stem-cell therapy (rejuvenation and regeneration)
Detoxification treatments (fasting, laser detoxing etc.)
Pulse electro-magnetic field therapy (Home users may try this quality machine from Germany)
Ozone therapies (Autohemotherapy, EBOO, ozone sauna cabin, ozonated water etc.)
Oxygen therapies (Hyberbaric oxygen chambers, breathing concentrated oxygen etc.)
Hormone replacement therapy(Human growth hormone or HGH products)
Fat transfers
Face lifts
…just to name a few.
Advantages of choosing India
Tourists from around the world have heard so much about India's mystical past, oriental charm, and the richness of its diversity in terms of language and cultural heritage that they want to experience it first-hand. Therefore, India offers dual attraction for tourists. First, they can get quality health care in low budget and secondly, they also get to visit the country they had always wanted to.
English is an official language and is widely spoken in India and this is one of the reasons why India is so popular for medical tourism. Almost all medical doctors and nursing staff can communicate well in English so there are mostly no health provider-patient communication barriers and asking questions is easy. Across the globe, Indian medical doctors are considered among the best since the selection and training process is rigorous and most have specialised degrees from the best Indian and overseas medical institutions. Other hospital and clinic staff is friendly and well trained in care giving. India also has a number of trained professionals in Ayurvedic treatment, yoga and energy healing.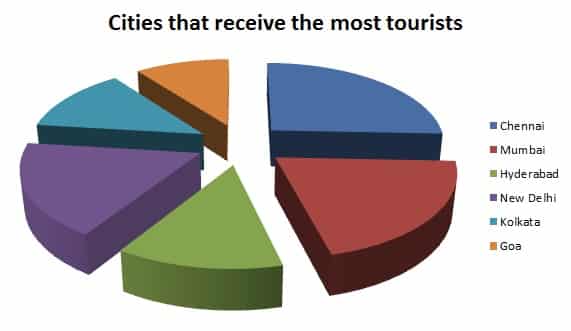 One of the advantages of getting an allopathic treatment in India is that most healthcare facilities are located in the heart of the city and are usually well connected to nearby shopping complexes, eateries and recreational facilities. You can take advantage of your trip to India if you plan your activities well in advance. As a general rule, it helps to know a little about the procedure and spacing in between two treatment sessions or consultations so that you can plan your daily activities accordingly. Usually, a patient has three options after their treatment begins; they can choose to recuperate in the hospital, choose a cheaper pay accommodation nearby, or continue the treatment through telemedicine and visit only when they have another appointment.
For longer term chronic patients taking anti-aging treatments, especially travellers and tourists, big cities are not ideal and we recommend to look for places like Goa instead. And for domestic Indian patients looking for places to go in Maharashtra alone there are clinics in Mumbai, Ratnagiri, Chiplun, Panvel, Thana, Nasik, Kholapur, Sangli, Surat and Pune affiliated with Dr.DaCosta. And in Chennai there is even EBOO ozone therapy available at Nulife Wellness Centre by Dr.Arul. They claim being the first in the country to offer such treatment.
For a western person the source countries India receives most medical tourists may at first come as a bit surprise as they mostly are underdeveloped and developing countries. The top countries belong to SAARC(South Asian Association for Regional Cooperation) making about 34%, followed by African countries such as Kenya, Nigeria, Tanzania and Persian Gulf countries (30%). Russia and CIS being well represented as well. Lastly, western countries led by UK, USA and Canada make another big chunk of patients which is about 1/3 of all patients India received according to Indian Medical Value Travel in 2015. The numbers and rankings may not be so accurate when it comes to less invasive integrative medicine and anti-aging treatments as those visits are many times done under ordinary tourist visa status and therefore may not count in official statistics.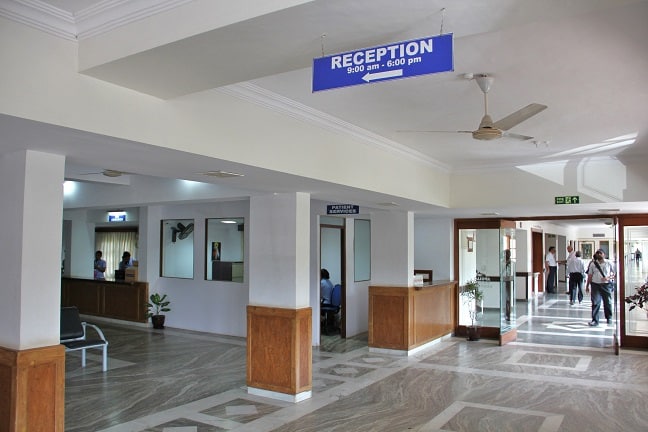 Quality of medical procedures
Technology has helped Indian doctors and health care professionals in remaining connected to their peers globally and staying well-informed about the latest cutting-edge technology, medical inventions and procedures, and updated about the breakthroughs in medical world. India has 28 JCI accredited hospitals and ranks fifth globally when it comes to standardisation of the quality of healthcare offered. This is mostly due to state-of-the-art medical facilities and top-notch medical education system. ISO and NABH are two other national level agencies which look after the accreditation of establishments in India. So, if you ever wish to undergo a treatment in India, always look for hospitals that have proper accreditation by these agencies. In general, it is also helpful to do some research about the Doctor's qualification and reputation before you entrust your safety in their hands. In Mumbai Seven Hills Hospital, in Delhi Apollo and BKL Hospitals are some of the most well known JCI accredited ones to check out.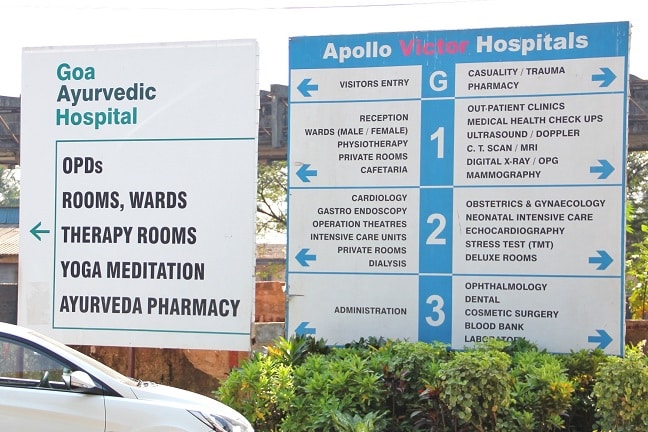 Just as anecdote, if you happen to be around Goa or northern Karnataka with serious injury, KLES Hospital in Belgaum, Karnataka is one of the largest ICU facility provider (under one roof) in India. The Geriatric Care makes this hospital stand out among the South Indian hospitals. Timely and efficient management by doctors combined with concerned nursing efforts have revolutionized the management of critically-ill patients and brought down preventable mortality. "India Today" a leading magazine identified KLES hospital's Trauma-care & Emergency Medicine as the best in its issue, February 2010. As hearsay we have been told in some basic surgical procedures KLES is half cheaper than Apollo Hospitals. But we haven't confirmed it. Belgaum is about 3 hour drive from Goa. By bus a bit longer. Read more here.
Treatment costs in India
At present, India faces intense competition for developing medical tourism as there are more than a dozen key players in the market. Thailand, Argentina, Costa Rica, Mexico and Brazil are the main competitors for India. Interestingly, The Medical Tourism Market Report (2015), estimated India's medical tourism sector to be worth a staggering US$3 billion and it has been projected to increase up to US$8 billion in the coming two-three years.(EDIT: These numbers are now being revised and put under scrutiny and it seems the Grant Thornton India's National Managing Partner, Vishesh C Chandio has used inaccurate means to come up with such over estimated figures) About 2 million out of a total 8 million international tourists visit India for the purpose of medical tourism. That's about one-fourth of all tourists who travel to India, and it can be largely attributed to the low cost of treatment in this part of the world.
Treatment cost in India, especially in allopathic operations can be as low as one tenth compared to the United States or Western Europe. However, one fifth of the price in the west may still be most common price difference on Integrative modalities. For instance, heart-valve replacement that usually costs around US$200,000 or more in the west can be undertaken for US$10,000 in India. Also, Bariatric surgery costs around $4000-$6000 at the most reputed hospitals in India while the same procedure in the US would cost around $8000-$27000. A face lift surgical procedure that has a starting cost around US$5000 in the United States would cost somewhere around US$3000 at the most expensive clinic in India. And EDTA Chelation therapy of 20-25 sessions that is used to avoid bypass surgery and atherosclerosis may come at around US$ 800-1000 in India, while in the west it costs easily up to US$5000.
In short, if you're traveling to India, you can save hundreds or even thousands of dollars on integrative medical treatments, let alone in major allopathic surgical procedures. And regarding anti-aging, who wants to live forever in this world anyway?
Disclosure: There are affiliate links in this article. Please note that when you click links and purchase items, in most (not all) cases I will receive a referral commission for maintaining this website.