This page contains affiliate links. Learn more.
The longest standing clinic offering integrative medical treatments in Goa is Rafael Medicare Centre in Margao run by Dr. Lenny Da Costa. Although I am left with impression that they started steering towards integrative medicine and holistic approach almost about the same time than Healthy Healing Center that was opened around those times and which is now located in Sangolda.
However, Dr. Da Costa already in the age of 46 when writing this(2015) has longer experience as general geriatric practitioner and in the last ten years from around 2005 has been involved with preventive and integrative anti-aging medicine. That has made him to pursue a role of authority in the field and acting as frequent lecturer and conference participant and organizer in other Asian countries such as Malaysia and Thailand and administering affiliate clinics in other Indian cities. He has for instance given lectures for Panacee Medical Center(former Villa Medica) staff in Bangkok. That is one of the finest clinics offering integrative medical treatments in Asia that has drawn in even celebrity clients from Hollywood. I may write about it in the future, but so far the prices there are much higher than elsewhere, especially if comparing to India. Therefore his time to consult individual patients face to face is rather limited.
My first impression was that he needs to slow down as he also himself said the current hassle with too many engagements has been overwhelming and stressing. So don't be discouraged by possibly grumpy encounter at first. But when getting proper time to reflect and discuss in peaceful settings he opens up as a pack of knowledge and experience.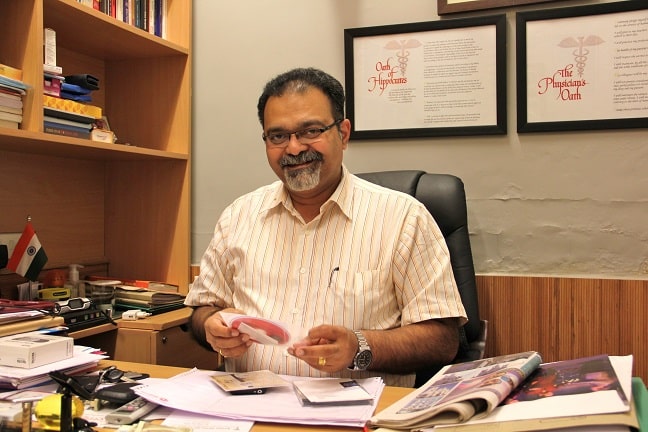 Therefore I suggest that if you're coming from overseas first time make sure setting appointment earlier in the morning or after the rush hours in afternoon. Ask special arrangement as he usually don't meet patients in the morning time. Due to his long career and earned reputation in geriatrics he receives mainly local patients that congregate at the clinic between 11.30-15.00. But during my few visits there I managed to see also two westerners around.
Rafael Medicare Centre does almost the same things as Healthy Healing Center. Ozone Autohemotherapy and saline drips treatments, Stem cell therapy, therapeutic IV infusions such as high dose of vitamins and antioxidants such as Glutathione and Alpha Lipoic Acid, EDTA Chelation etc.
Additionally they also offer hormone test panels outsourced to Mumbai based test lab Thyrocare Technologies that is boasting itself as the world's largest thyroid testing laboratory. Also heavy-metal analysis can be done since they act as distributor to some US based laboratory. But that test may come rather pricey because samples must be sent overseas. Also gene testing, cardiovascular evaluation, body fat analysis, Bio-identical hormone replacement therapy(BHRT), food tolerance test and hyperthermia are available. In my country it is simply called a "Sauna", probably the only internationally adopted word from Finnish language.
But in comparison they don't do live blood analysis like Healthy Healing Center is doing which may give similar, but more general and visual, less numeric insight to patients health status than those separate lab tests together. On the other hand Healthy Healing is lacking some of those diagnostic methods and lab outsourcing. But I recommend everyone to check the current status of available services by personal e-mail query as maybe they will add some of those as well in the near future.
At Rafael Medicare Centre I first went to take "blood analysis" like it was named in the brochure which I thought would be same as live blood analysis, but it came out as ordinary blood count. I know I should have asked to confirm what kind of test it actually is. I also tested my cortisol and DHEA levels. But I went there first time during the afternoon hours and was feeling like being in a hurry and it made me forget some things I wanted to ask. We then set appointment for the early evening to talk more.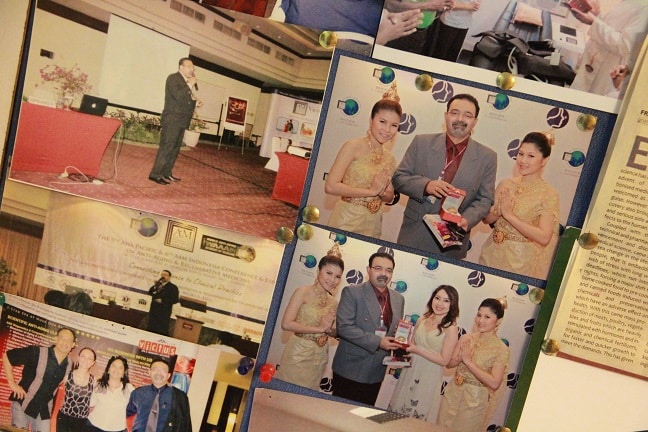 Overall the procedure in the clinic was slightly more hierarchical than at Healthy Healing Center maybe due to more staff being around and passing the papers through nurses and clerk. Nowadays there are two nurses at Healthy Healing Center too, so it might be the same, but during my first visit the communication was very direct and straightforward with the doctor herself.
They are soon about to expand into electromagnetic medicine and by the time of my visit some imported equipments were on hold at the Mumbai customs and it contributed to stress levels experienced at the clinic like the doctor told me himself. I'm excited to see what procedures they will come up with in the very near future. Edit: Now they have also EECP and EMRT therapy available. I found this video of EECP therapy very informative.
At Rafael Medicare Center I did not take long term Ozone and Chelation therapy like I did at Healthy Healing Center, but the same protocol might be applied here too.
The prices are about the same as at Healthy Healing Center. Ozone treatments may vary between 1000-2000 rupees. IV Glutathione-ALA drips comes around 3000-4000 rupees as the ingredients must be imported. EDTA Chelation may vary depending on the dosage, but the proper ones may come around 2300-2600 rupees. Anyone interested should contact the clinics directly to get current pricing. They may offer package deals if taking combined protocols and if paid in advance.
For those who want to stay in the southern Goa and close to the beaches like Benaulim and Colva, Margao is more easily reached by daily bus service. While Healthy Healing Center is ideal for those staying around northern part of Goa. So both areas are covered if you are looking for integrative medical treatments in Goa.
Some basic reading about Ozone Therapy and Chelation. And don't forget my introduction for home use methods such as ozone rectal insufflation, and Ozone Therapy and it's medical politics.
---
Rafael Medicare Centre
Dr L Da Costa Bldg.
Ascanio Costa Road,
Margao, Goa, India 403601
Phone: +91-832-3235662
Email: info@rafaelmedicare.com
Website: www.rafaelmedicare.com
P.S apologies for the confusion between centre and center in the text and video, but I've seen both US and UK spellings.
---
Disclosure: There are affiliate links in this article. Please note that when you click links and purchase items, in most (not all) cases I will receive a referral commission for maintaining this website.