This page contains affiliate links. Learn more.
Indonesia, more specifically Bali that is many times referred as if being a country of it's own, is the latest newcomer in taking steps to establish itself in the field of medical tourism in South-Eeast Asian region. Latest effort has been the opening of new BIMC Hospital in Nusa Dua that offers more conventional allopathic treatments. What comes to alternative and integrative options such as ozone treatment, Bali is to my knowledge the most affordable place in the world to receive EBOO/RHP ozone therapies. EBOO stands for Extracorporeal Blood Oxygenation and Ozonation. So I made it my destination. I tried to consult also the controversial Malaysian clinic, "Ozone Hospital", but the prices were so over the top that I could not think about it. 10 000USD paid for one month treatment beforehand. No guarantee. No deal for me. In Bali instead you will find prices around 150Euros/160USD per session at Bali Ozone Therapy. The first doctor who brought ozone therapies to Indonesia was Dr.Welly Sondakh, but as I wrote in my review, the Bali branches are now independent.
Neogen Anti-aging, another EBOO clinic that used to offer even one and half hour sessions, which was located along the same road than Bali Ozone Clinic in Kuta has now being closed. I heard rumors the Australian doctor running the clinic returned back home and some of the local staff went and opened another clinic using the same equipments. Don't be confused by the name, but they are called Ozone Therapy Bali. (Edit: It looks like they are closed as the website didn't lead anywhere)
Recently I came across yet another place that offers EBOO in Bali, BHCC clinic. Actually the ozone therapy department is separated into another branch called Chai Natural Clinic. They also sell Chinese herbs and do acupuncture. But it's location in Denpasar is not the most ideal for those wanting to stay in Ubud.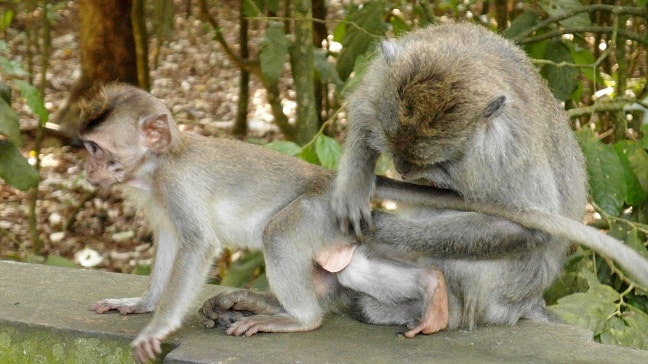 There are plenty of different healing retreats and happenings especially around Ubud. Some may offer non-invasive ozone treatments too such as rectal insufflation (Psst.. it's not what the guys in the picture are doing). Just to mention few The Retreat Bali , Ubud Sari and Sacred Wellness Institute that work in association with Alchemy Holistic. I might review some acupuncturists later too. You can find more options here. And this place, BSI International – Integrative Natural Medicine and Therapies, is a must visit. I haven't been there yet myself, but they offer comprehensive selection of nutraceuticals and infusions such as EDTA and natural cancer treatments. Bali Ozone Therapy won't offer EDTA, so a combination of treatments may come into question in order to get the best of both sides, chelation and ozone therapy. For more info on accommodation, food and other stuff see Food and Shelter.
---
BALI OZONE THERAPY, Kuta/Ubud, Bali
FOOD AND SHELTER, Bali
---
Disclosure: There are affiliate links in this article. Please note that when you click links and purchase items, in most (not all) cases I will receive a referral commission for maintaining this website.