This page contains affiliate links. Learn more.
After the hassle of coming down all the way from Bodhgaya and Puri and flying from Bhubaneswar to Chennai and then staying in Mahabalipuram for a while I finally arrived to Puducherry. At first I was not prepared to see more than the EBOO procedure at East Coast Hospitals with Dr. Gopal Rabindranath, but he told me there is also another place in the city that offers even the powerful direct intravenous ozone therapy that I had not experienced yet. So I was eager to see it and give it a go.
The small clinic called SAS Healing Centre that is part of Sri Aurobindo Society's Health Facility is at the Goubert Avenue(Beach Road), easily accessible by foot, bike or car. It took me about 10 minutes to walk there from Surya Swastika guest house where I stayed. Sri Aurobindo Ashram is one of the attractions in Puducherry that has become an umbrella organization for many different branches that operate under it. SAS Healing Centre is keeping low profile, lacking a website and any other information online except Google map location if you know how to look for it. So they must be found more or less through word-of-mouth. Like in my case Dr.Rabindranath told me about it as he started his ozone therapy practice there before establishing the EBOO service at East Coast Hospitals.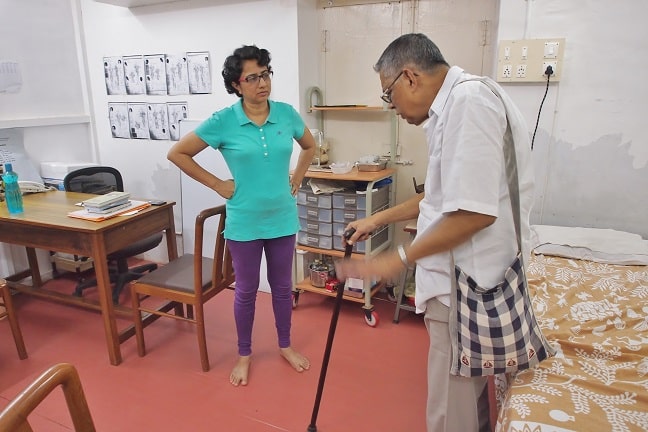 The place is run by Mrs. Akhila(S.Akilandeswari) and Mr. Sundararajan who are not qualified as medical doctors, but are self taught and consulted by Dr.Gopal Rabidranath and several other experts such as N.D Joy Emmanuel and Dr. Parasuraman in applying ozone treatments and in several other type of treatments such as energy healing and acupuncture. They initially got involved with ozone therapy when the Ozone Forum of India came to educate people in the Aurobindo Ashram and brought the equipments. That is how Dr.Rabindranath and Akhila got involved and it all started. They offer DIV, limb bagging, rectal and vaginal insufflation and intramuscular and intra-articular injections. And they are trained in using neuro therapy developed by legendary Dr.Lajpatrai Mehra .
Akhila comes from Karaikal that hosts the Thirunallar Saneeswarar Temple that holds a story that satellites petrify for few seconds when they cross the region above the temple's shrine. Even many locals think this is false claim and personally I'm not convinced of it's validity either, but it might be good story to lure some tourists in. However, there are many other more credible ancient legends related to the temple.
At the clinic
The early afternoon felt like a distant reminiscent of a small sleepy old southern French coastal town somewhere at the Mediterranean sea when I reached the almost unnoticeable doorway in the middle of a long range of white, light yellow and red coloured concrete buildings along the beach road. That area makes it easy to forget you are in India. The main door to the clinic was hidden inside the walls of the main building and there was only a very minuscule placard outside to know what's inside. I was lucky to find Akhila inside and after a little chat she introduced me to the small, but cozy premises.
We decided to set appointments for seeing how they do acupressure, reflexology and massage treatment to one local women and intramuscular ozone injection to an old local man and to meet Dr. Parasuraman and for me to experiment DIV as I had never tried it before. Their price for it was more than affordable as I don't know if any place in the world will do it for 400 rupees that makes like 5 Euros (ca. 5,5 USD) per session in location that is close to popular tourist amenities.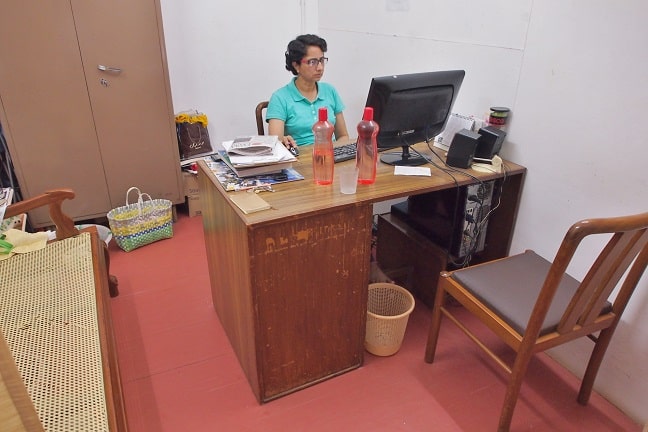 So on my next visit I met Dr. Parasuraman who is the founder of Indo-Chinese Institute of Acupuncture and Research Foundation has written books of Bio-Acu medicine(which is a term coined by himself I suppose) and is claimed to have found new theories of non-material science and cosmos theory and many others that may sound a bit high flown for a self-proclaimed innovator.
That raise questions of their validity as they apparently lack peer reviewed evaluation and his website and references are not that convincing. But as long as someone benefits and gets better utilizing his methods I don't have issues with it. However, looking it at the superficial level I did not really understand how his method differs from conventional acupuncture and reflexology. I should have made a visit to his own premises to get better grasp of it.
I also observed how the ozone intramuscular injection procedure worked and found there to be minor flaw in how the syringe was filled with the gas. The assistant lady had left the silicon tube standing still after the first run of ozone through it when she went to prepare the patient. When she came back to fulfill the syringe she did not run the fresh ozone through the tube first before attaching the syringe and starting the flow again. So the ozone was probably not as pure as it should be, but the patient was fine and clearly got good effect from it. It was not intravenous injection anyway. But later I mentioned about it and Akhila made sure it was fresh when I came back after two days and got the direct intravenous ozone therapy(DIV).
Direct Intravenous Ozone Therapy and how to do Chelation?
They use syringe pump to administer the dose correctly and we started with 20 ml using 35 μg/mL concentration following the Howard Robins protocol that they were trained to do. I was exited as I had heard and read about all the horror stories of failed direct intravenous ozone therapy causing lethal lung embolism. To my relief soon I felt only the most common side effects, mild tightness of chest and coughing slightly, but it was nothing serious and remained easily bearable.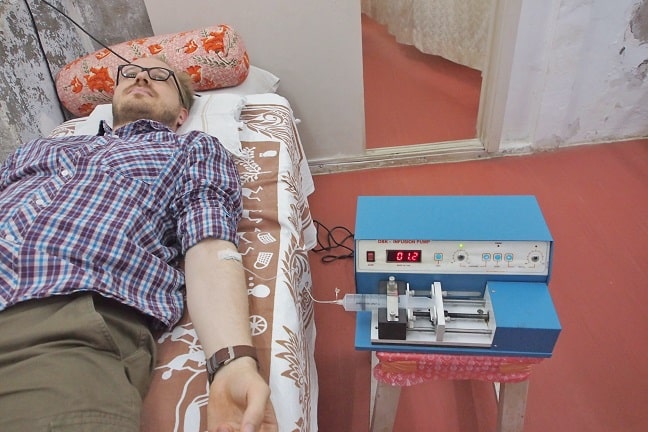 The session took about 20 minutes. In comparison to all other ozone treatments I have done the effect was instant and most easily recognized. Even EBOO did not give me that kind of a sensation. The light feeling and tightness on my chest remained till I was back in my guest house.
Unfortunately there was no IV EDTA chelation available anywhere in Puducherry as far as I know, but you may ask from Neomed Hospital's Puducherry branch. Otherwise you can do it via suppositories. I've heard from credible source the Medicardium has worked even better than the famous Detoxamine. Or follow Andy Cutler's chelation protocol or try experimenting with the latest chelation product I came across, Coseva Advanced TRS Zeolite spray. All the testimonials are very promising though. I am about to test it as soon as I get hold of my first order. Cutler's seems like an outdated method, but it is still the cheapest one to go with. And like always, amalgams should be removed before such chelation therapy although Coseva's support said amalgams are ok with TRS.
I visited at the clinic several times and came back for the second session few days later. I was very impressed to find such an easy going place in comfortable settings to undergo this powerful treatment very affordably. If combined with chelation of some sort you can create an effective protocol. At the next door is also a homeopathic clinic belonging to the same Sri Aurobindo organization.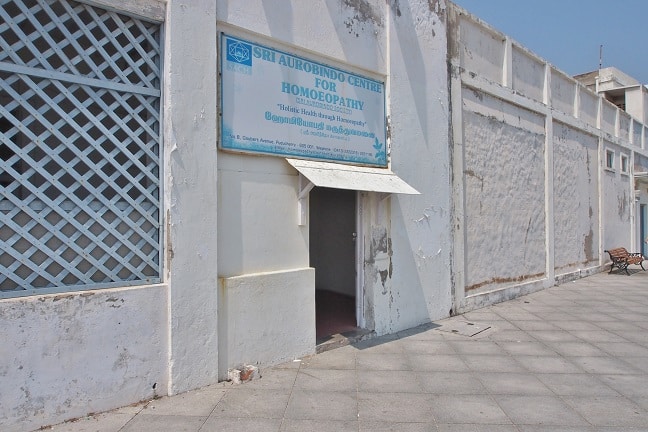 I went to see it shorty and talked with homeopathic doctors there such as Dr.Uttareshwar Pachegaonkar. They practice classical homeopathy, unlike Banerji's in Kolkata. So it's easy to combine homeopathic treatment also with ozone therapy location wise. And it's good to have some ozonated water at hand when travelling that will complement the more powerful treatments.
To sum it up, despite superficially appealing twist for any spiritually inclined individuals, I don't subscribe to the ideology of Sri Aurobindo Ashram as it has been harnessed, together with Auroville, to serve communistic globalist one world agenda and it does not live up to it's own claims. There is money and it goes somewhere, but nobody knows who is at the top. Some IMF and Indian government types are the best bet. If you research the background of Mirra Alfassa and Sri Aurobindo's masonic connection and Agenda 21/2030 you will see what I mean, but if you ignore that aspect of it the SAS Healing Centre is a great place to get some cheap therapies done such as direct intravenous ozone therapy that is not so easy to find anywhere.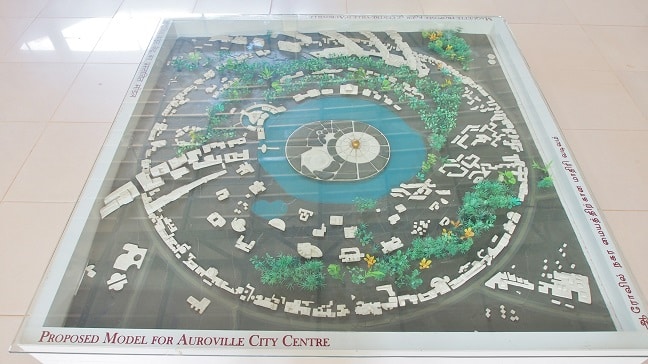 Most lower level people working there are innocent and maybe just ignorant of the origins of certain ideologies and their ramifications if executed in larger scale like happened in Soviet Union and Tibet. Ideas that sound and seem beautiful in paper easily become the embodiment of an Anti-Christ.
Personally I believe that direction of life, when the highest energy is manifesting in this bodily realm, is differentiation and clustering, not about blending out all nuances like the globalists want to do while at the same time creating artificial division and conflicts within organically formed ethnic clusters and nations; Ordo Ab Chao. Respecting boundaries is essential in ensuring life and cultures to flourish in this realm. It does not exclude interaction and collaboration over the borders and uniting in fighting against common enemy if necessary, which is the fraudulent fractional reserve banking system that enslaves almost all the countries on earth, apparently even Auroville. What happens in afterlife, is still a mystery, whether there is spiritual unity or different rooms for different soul groups or nations(as Bible and even quantum research on DNA entanglement hints), I don't know.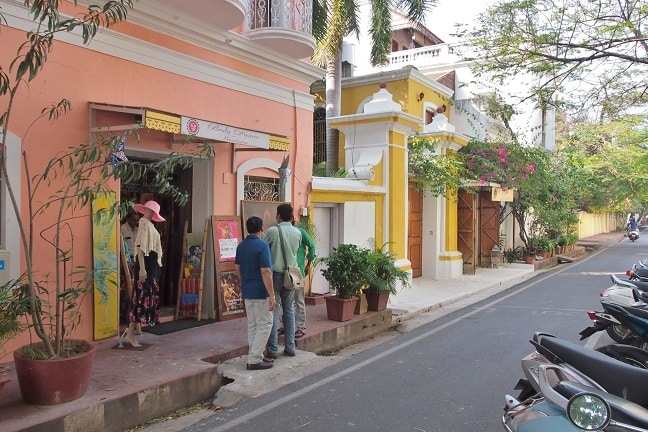 After all in Puducherry I felt like I found another spot in India besides Goa that offers appealing peaceful and relatively clean atmosphere and quality services for going through long term protocols. Actually it felt like the pollution levels were even lower than in Goa which is getting very cramped. Especially over the winter season when the weather is pleasant renting an apartment from the old White Town and taking some intense DIV treatments sounds like a dream deal.
---
Sri Aurobindo Society Healing Centre
No. 8, Goubert Avenue/Beach Road
Puducherry
605 001 – India
E-mail: vrkakhila(at)gmail.com
Phone: +91(0)413-2223305
Mobile: (+91)9442173999
Sri Aurobindo Society (main office)
No. 11 St. Martin Street – Society House
Puducherry
605 001 – India